EVENTS
the Grand conseil dU vin de bordeaux,
CommanderIES, Wine brotherhoods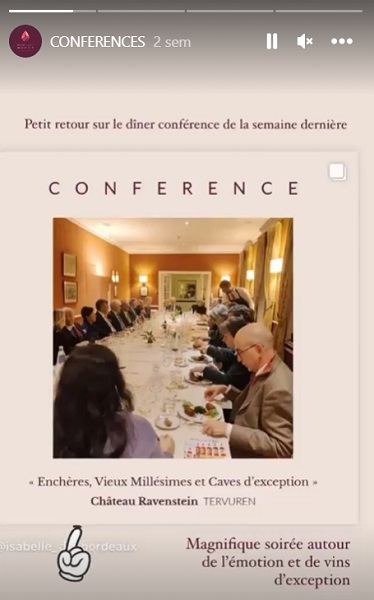 Commanderie
March 20, 2023
Commanderie de Bordeaux in Brussels - Conference & Dinner, 23rd February 2023
For the members of the Commanderie de Bordeaux in Brussels, a Conference & Dinner with the theme "Auctions, Old Vintages and Exceptional Cellars", was held at Château Ravenstein de Tervuren, on 23rd February 2023.
This superb conference was presented by Eric Dugardin and Commandeur Isabelle Audouin-Wastin (Isabelle de Bordeaux), who created a moment filled with emotion, focused on wines paired with various dishes.
This evening of "Emotion", with the theme of wines and rare vintages was made possible by the generosity of avid wine lovers and the good care of wines stored in their cellars for many years!
Back to the Events list