EVENTS
the Grand conseil dU vin de bordeaux,
CommanderIES, Wine brotherhoods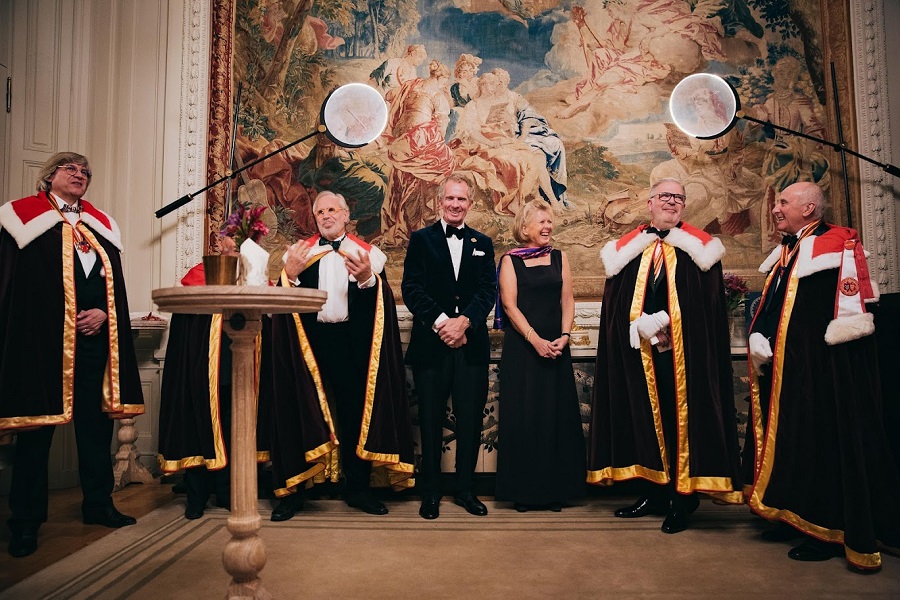 Commanderie
December 2, 2022
Commanderie de Bordeaux in Paris - 5th Anniversary - Induction Ceremony and Gala Dinner
Maître Antoine Juaristi
Emeritus Maître Henri Guiraud
The Commanderie de Bordeaux in Paris celebrated its 5th Anniversary on 16th November 2022, in the magnificent setting of the Crillon Hotel.
An induction ceremony took place at the start of the evening, during which 5 new Commandeurs were inducted:
Christine Clerc
Ana Desloges
David Epaud
Arnaud Saiag
Junna Yamaguchi
Winegrowers who honoured the evening with their presence and their wines were Mrs Véronique Sanders-Van Beek, CEO of Château Haut Bailly, Graves Classified Great Growth, Pessac-Léognan and Mr Alexander Van Beek, Managing Director of Château Giscours, Classified Great Growth 1855, Margaux.
The Maîtres and members of the Commanderies in Brussels, French-speaking Switzerland, Shenzhen and Wuhan also attended this superb evening reception.
The Grand Conseil du Vin de Bordeaux was represented by Caroline Delaroche, Manager.
To view all the photos of this superb Gala Evening, click on this link : https://photos.app.goo.gl/4Ps9qrcCJsDHdSDf8
Back to the Events list