Veranstaltungen
the Grand conseil DU VIN DE BORDEAUX
CommanderIES, WINE brotherhoodS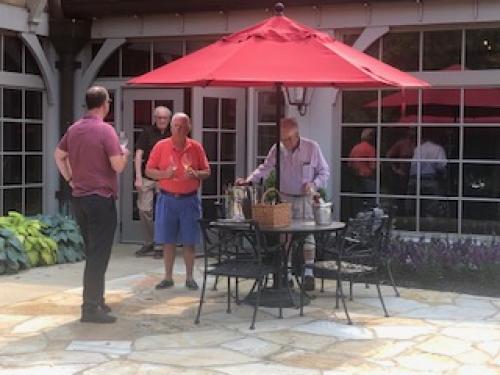 Commanderie
April 22, 2021
"Bordeaux 2020 Vintage Tasting", Commanderie de Bordeaux in Saint-Louis, Thursday 22nd April 2021
Mr Alvin Wolff – Maître of the Commanderie de Bordeaux in Saint-Louis
Our "Bordeaux 2020 Vintage Tasting" event was held on Thursday April 22nd, 2021 at the Westwood Country Club in Saint-Louis.
In total, 22 Commanderie Members attended the tasting and appreciated the fine array of wines of Bordeaux's new vintage provided.
It was great to see so many major appellations participating in the barrel samples. While tasting young wines is a difficult task, everybody enjoyed the opportunity to see what the future holds for the potentially great 2020 vintage.
Many thanks !
Zurück zur Liste der Events