Veranstaltungen
the Grand conseil DU VIN DE BORDEAUX
CommanderIES, WINE brotherhoodS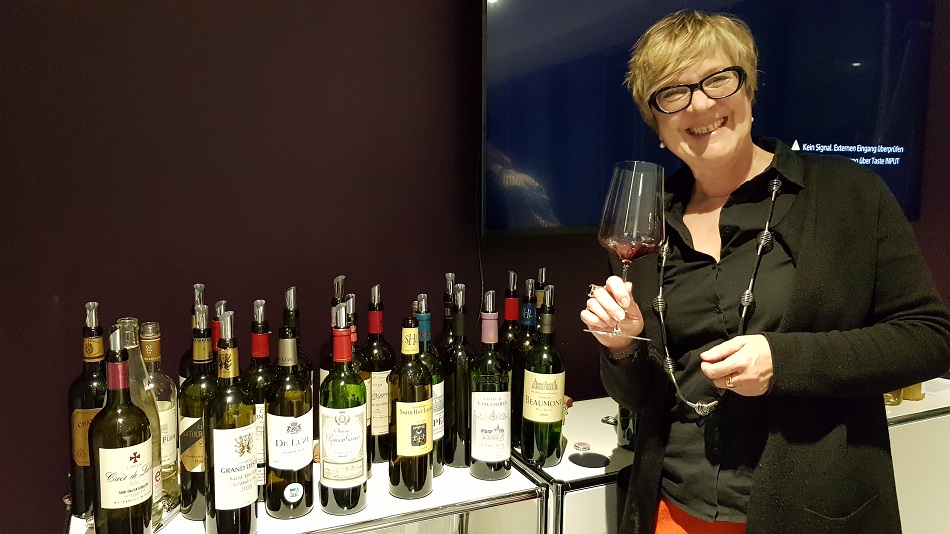 Commanderie
April 26, 2021
"Bordeaux 2020 Vintage Tasting", Future Commanderie de Bordeaux in Frankfurt, Monday 26th April 2021
Mr Dirk Notheis – Future Maître of the future Commanderie de Bordeaux in Frankfurt
Our "Bordeaux 2020 Vintage Tasting" was held in Frankfurt on Monday 26th April 2021.
Many thanks to the Grand Conseil du Vin de Bordeaux for organising all this and warmest regards from all the participants of our future Commanderie in Frankfurt to Caroline and Anne-Marie, the team in Bordeaux!
We had a wonderful tasting and I would like to particularly thank Gerhild Burkard for a great presentation guiding us through the evening and the different regions and appellations of Bordeaux with her competence and charm.
The vintage presented itself as a very good one, much better than the first public statements have hinted. I would rank it very close to 2019 from a quality level perspective, a bit warmer and earlier maturity and drinkability once bottled.
We tasted consistent quality from the whites to the reds, from the Wine Merchants' wines to the Classified Growths. Whilst the Merlot seems to present itself slightly rounder than the Cabernet, we felt both right and left bank have performed extremely well in a not too easy vintage.
We made lots of new discoveries which none of us had ever tasted before and all of them gave very happy experiences, for example Cheval Quancard Cuvée Clemence, Château Lamothe de Haux or Château des Annereaux ! So it was a great learning experience and proof of the concept that the Bordeaux region is second to none on earth!
Bordeaux toujours Bordeaux !
Zurück zur Liste der Events