Veranstaltungen
the Grand conseil DU VIN DE BORDEAUX
CommanderIES, WINE brotherhoodS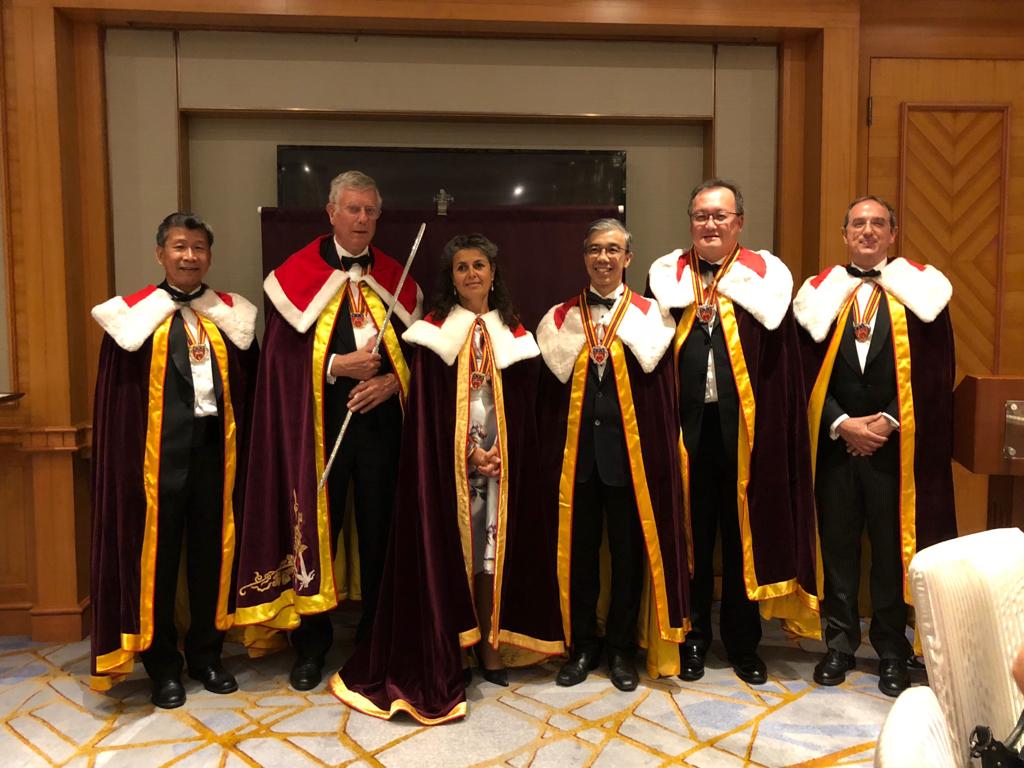 Commanderie
Annual Bastille Day Dinner
July 18, 2018
Commanderie de Bordeaux in Singapore
2018 was a very busy year for the Commanderie de Bordeaux in Singapore, with a total of 12 events. These events comprised of Master Classes conducted by Grand Maitre Nathalie Depoizier and Master of Wine Tan Ying Hsien.
The Singapore Commanderie was especially pleased and honoured to organise an induction ceremony followed by a Gala Dinner presided by the Grand Maitre of the Grand Conseil du Vin de Bordeaux, Francis Boutemy.
Highlights of 2018 also included Vintners lunch/dinner events with Florent Genty of Chateau Leoville Las Cases, Bernard de Laage Meux of Chateau Le Bon Pasteur, and Thomas Soube of Chateau La Gaffeliere.
We were also honoured to have His Excellency Marc Abensour, the French Ambassador to Singapore, grace our Annual Bastille Day Dinner, held on 18th July 2018.
Zurück zur Liste der Events