Veranstaltungen
the Grand conseil DU VIN DE BORDEAUX
CommanderIES, WINE brotherhoodS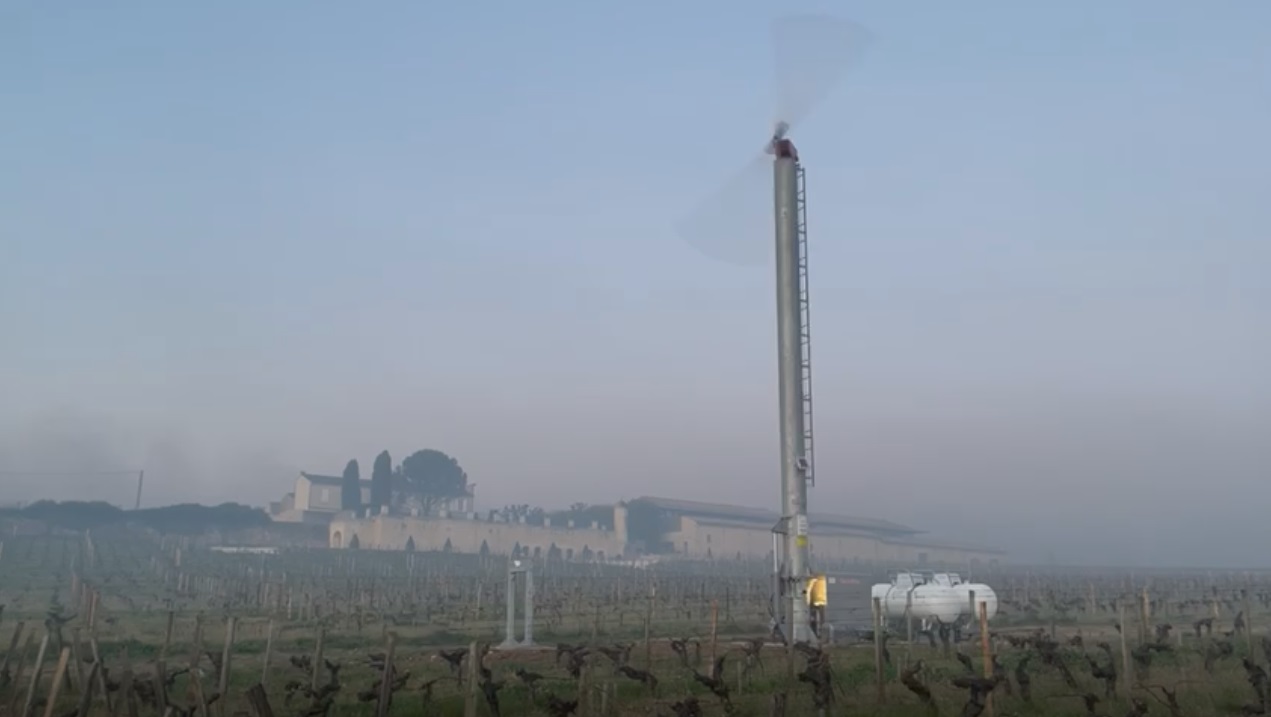 Bordeaux
April 19, 2021
Frost wreaked havoc once again in the vineyards of Bordeaux
On Tuesday 6th, Wednesday 7th and Thursday 8th April 2021, there were consecutives frosty nights, with temperatures that dropped in places to -6°C. Early morning frost continued until Tuesday 13th April 2021. The damage is catastrophic for the vineyards of Bordeaux, but this situation also hit all of France.
The CNIV estimates that 80% of winegrowing areas will be impacted. For winegrowers, this latest episode is a painful memory of historic frost that struck in April 2017 and 1991.
In Gironde, temperatures fell to -6°C and the sector of Graves and Sauternes was the most severely affected.
To combat these freezing temperatures, winegrowers fought all night long and used every means possible:
Huge candles lit in vineyards to raise the temperature, but it takes 350 to 400 per hectare; fly-over by helicopters to mix warmer air at 10 metres above. Some estates have installed frost-protection wind turbines, with the same aim of mixing warmer air with freezing air below to attempt to protect the young shoots on vines. Here is a video of a frost-protection wind turbine that belongs to Vignobles Capdemourlin working at Château Balestard La Tonnelle :
Christophe Chateau, Communication Manager at the CIVB explains : "The frost hit harder than forecasted. -1°C, -2°C was announced, but we had as low as -6°C in some places. It's very strange, because there was no humidity in the air. It was frost-sensitive zones that took the worst damage, such as in the Graves, the Entre-Deux-Mers and the North of the Gironde."
Winegrower, Fabrice Reynault, based in Arbanats in the Graves sector, gives his account of this frost attack in his vineyard:
Zurück zur Liste der Events