Veranstaltungen
the Grand conseil DU VIN DE BORDEAUX
CommanderIES, WINE brotherhoodS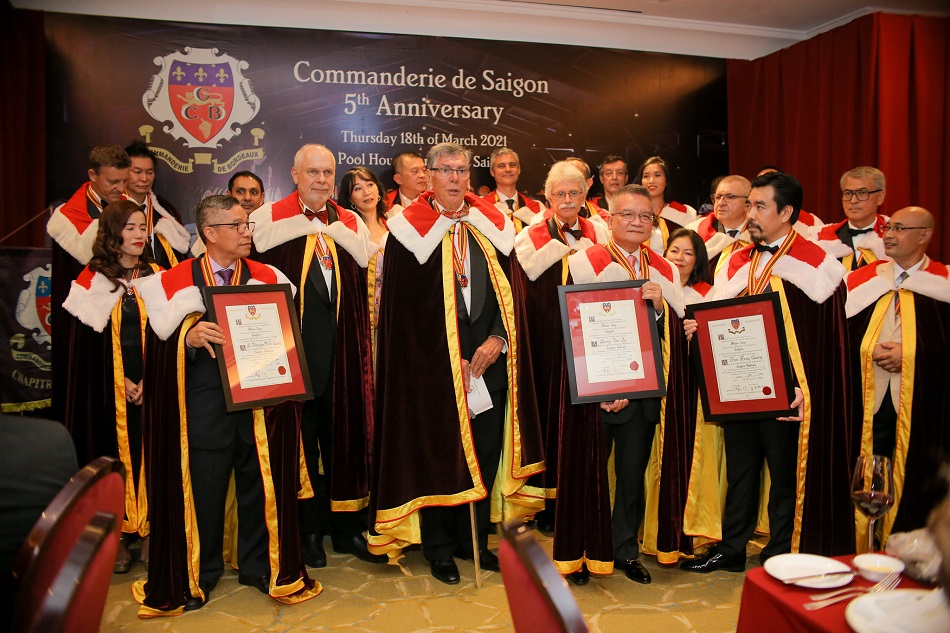 Commanderie
March 24, 2021
Commanderie de Bordeaux in Saigon - 5th Anniversary celebration - 18th March 2021
Maître Alain Cany shares with us the magnificent event organised to celebrate the 5th Anniversary of the Commanderie de Bordeaux in Saigon, at the Pool House Park Hyatt Hotel on Thursday 18th March 2021.
The French Ambassador in Hanoi and the Consul General in Ho Chi Minh Ville attended this splendid evening reception, as well as the Ambassador to Vietnam in London.
A Grand Tasting followed an induction ceremony held for three new Commandeurs :
Le Nguyen Minh-Quang – Engineer
Luong Van Ly - Lawyer
Tran Hong Quang – Honorary Consul
A superb gala dinner was also held, with sumptuous dishes accompanied by the fine wines of Bordeaux.
To sum up, a splendid celebration for a 5th Anniversary, putting Bordeaux wines in place of honour!
Zurück zur Liste der Events