Veranstaltungen
the Grand conseil DU VIN DE BORDEAUX
CommanderIES, WINE brotherhoodS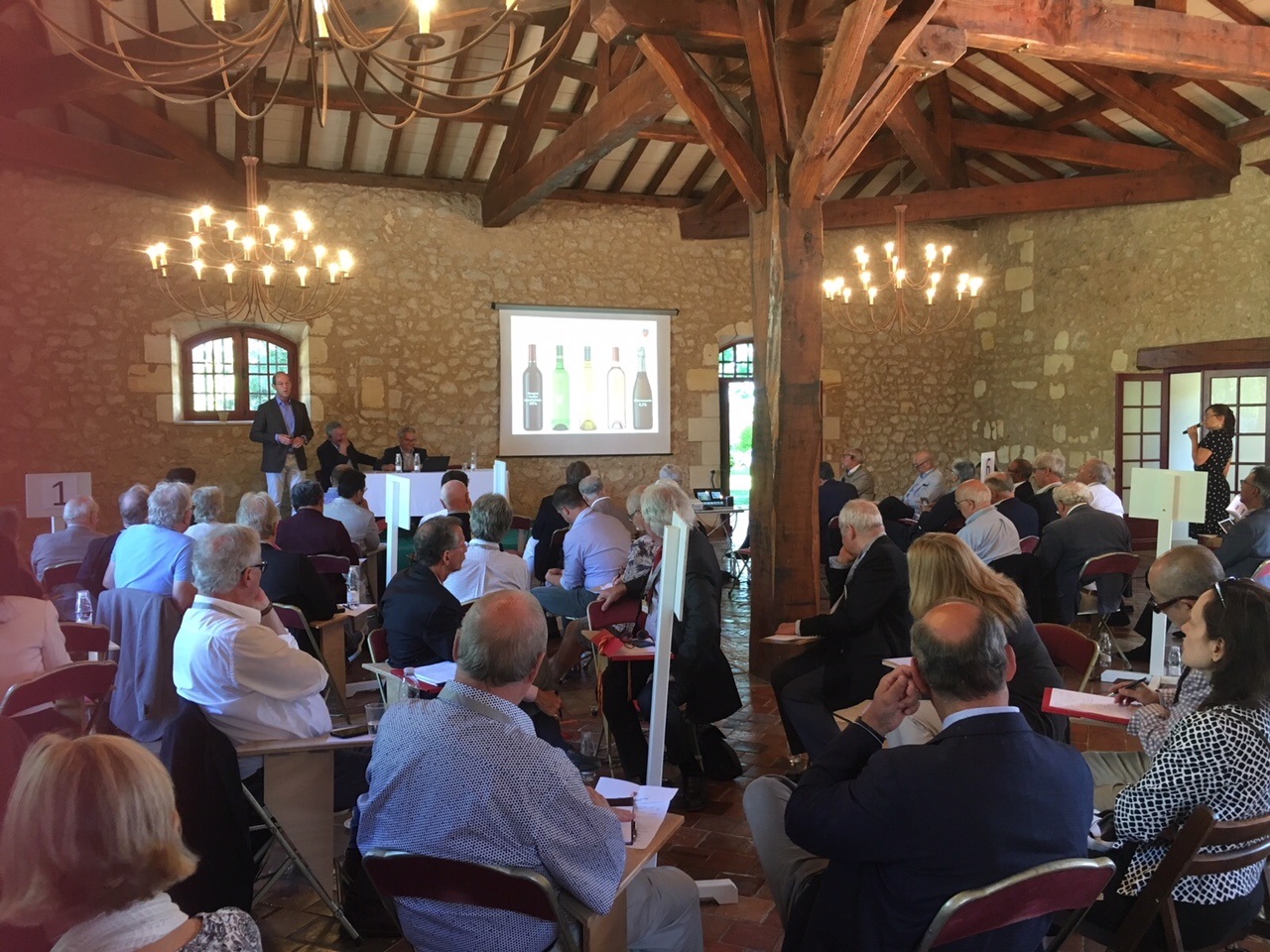 The Grand Conseil du Vin de Bordeaux
Les Commanderies de Bordeaux dans le monde
June 21, 2018
Maîtres' Congress in Bordeaux, 21st to 23rd June 2018
Congress for the Maîtres of the 86 Commanderies based worldwide
Established by Henri Martin more than 60 years ago, the Grand Conseil du Vin de Bordeaux, which at presents counts 86 Commanderies and 89 in a few months' time, is aiming to start thinking about the future and for this reason held a Maîtres' Congress from 21st to 23rd 2018, during which 61 Maîtres of the total 86 came to Bordeaux talk about how their Commanderie functions and set about considering the subjects proposed on the agenda.
This two-day Congress was interspersed with meetings, discussions to compare different experiences and share inventive ideas, all of which now remain to be implemented rapidly to enable the Grand Conseil du Vin de Bordeaux and the Commanderies to be innovative in their role as representatives of the excellence of Bordeaux wines.
For participants to retain some wonderful memories of their trip, just like the wines of Bordeaux, some extraordinary moments of contemplation, relaxation, conviviality and friendship were organised for them.
This was the case on Friday 22nd June 2018, with a working day held at Château Carbonnieux, with Markus del Monego, the World's Best Sommelier 1998, as the moderator leading events, which included a presentation of the Bordeaux winegrowing region by Allan Sichel in the morning and a discussion per group of 8 concerning the day to day management of a Commanderie. The afternoon was set aside for a training session for the Commandeurs, given by the Ecole du Vin. The day's events were concluded by a gala dinner held at Château Cheval Blanc.
The following day, on board the Sicambre, the Maîtres began to think about improvements to be made for events initiated by Commanderies (receiving Bordeaux wine professionals in their country (wine producers, wine merchants) and how Commanderies are received when they travel to Bordeaux.
Numerous wishes were expressed about the future, particularly concerning a website that would allow communication between the Commanderies and Bordeaux.
In the evening, a Garden Party was held at Château Fargues.
The congress was a great success, for its exchange of ideas and experience between people from Bordeaux and those from Commanderies, as well as discussions between members of the various Commanderies.
The goal now is to draw up a complete list of ideas for September and to schedule when these will be implemented, in as short amount of time as possible.
Zurück zur Liste der Events