Veranstaltungen
the Grand conseil DU VIN DE BORDEAUX
CommanderIES, WINE brotherhoodS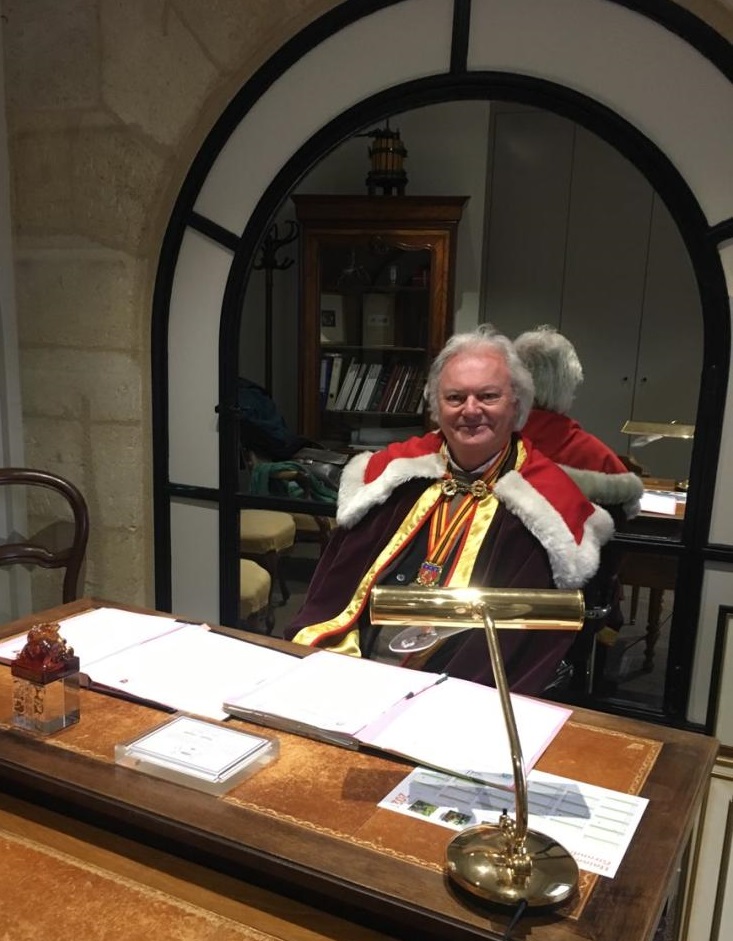 The Grand Conseil du Vin de Bordeaux
January 31, 2021
Best Wishes from the Grand Maître of the Grand Conseil du Vin de Bordeaux
Dear Grands Maîtres,
Dear Maîtres,
Dear Commandeurs
Dear Friends,
After 2020, with the unprecedented health crisis we have experienced throughout the world, and at the beginning of this New Year 2021, I would like to send you my best wishes, our best wishes, for good health above all, and for happiness too. May this new year bring you hope and success in all your projects.

I would also like to thank you all, members of the 94 Commanderies de Bordeaux based in 28 countries around the world, for your commitment and passion for the wines of Bordeaux. 2020 was a difficult year, but you continued to fly the flag of Bordeaux with your rich and varied activities, despite the constraints of this period.
All of us here in Bordeaux, representatives of the appellations of this vast winegrowing region, through the Grand Conseil du Vin de Bordeaux, would like to thank you sincerely and express our affection.
We hope to be able to welcome many of you in Bordeaux in 2021, because our greatest pleasure is to share with you the abundance, diversity and complexity of Bordeaux's terroirs, and all the marvellous cultural, architectural and historic heritage of the magnificent city of Bordeaux.
To conclude, I send my best wishes to you all for an excellent festive season and a Happy New Year, hoping that 2021 will be filled with good news.
Bordeaux, always Bordeaux !
Hubert de Boüard de Laforest
Grand Maître of the Grand Conseil du Vin de Bordeaux
Zurück zur Liste der Events