Veranstaltungen
the Grand conseil DU VIN DE BORDEAUX
CommanderIES, WINE brotherhoodS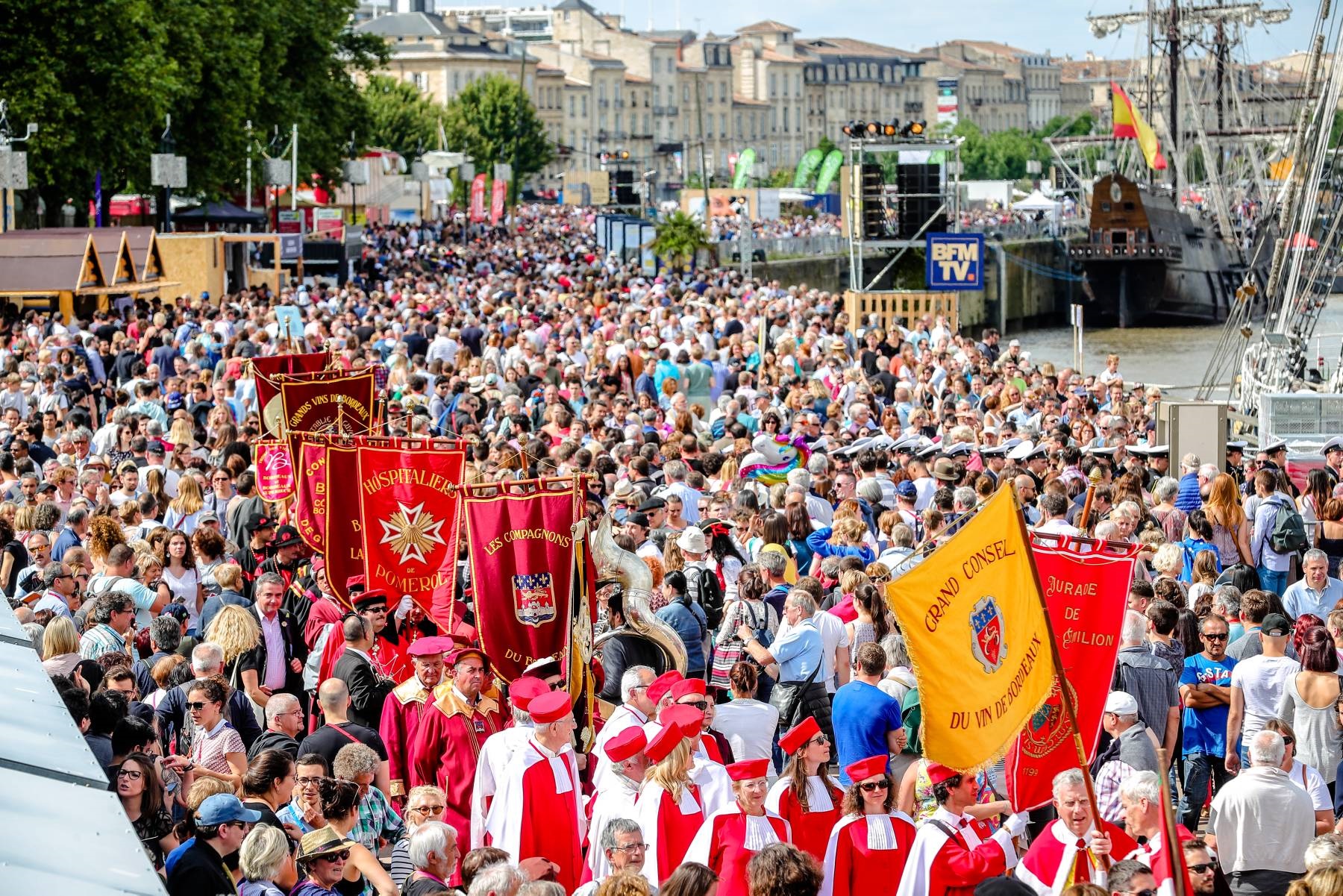 The Grand Conseil du Vin de Bordeaux
Bordeaux Wine Festival and the Tall Ships Regatta 2018
June 16, 2018
Parade of the Grand Conseil, the Bordeaux Wine Brotherhoods and Tall Ships crews
To celebrate its twenty years of existence, the wine Festival Bordeaux Fête le Vin had as guest of honour the Tall Ships Regatta, which brought together a few of the world's finest and largest sailing ships for a regatta that took them to the cities of Liverpool, Dublin and then to Bordeaux.
On 16th June, the Grand Conseil du Vin de Bordeaux, accompanied by Bordeaux's Wine Brotherhoods and crews from the Tall Ships made their impressive parade along the quayside in Bordeaux.
At 4pm, admired by a huge crowd of visitors, they began their procession at the Miroir d'Eau (Water Mirror), which faces the Place de la Bourse and made their way along the quayside in Bordeaux.
Zurück zur Liste der Events