Veranstaltungen
the Grand conseil DU VIN DE BORDEAUX
CommanderIES, WINE brotherhoodS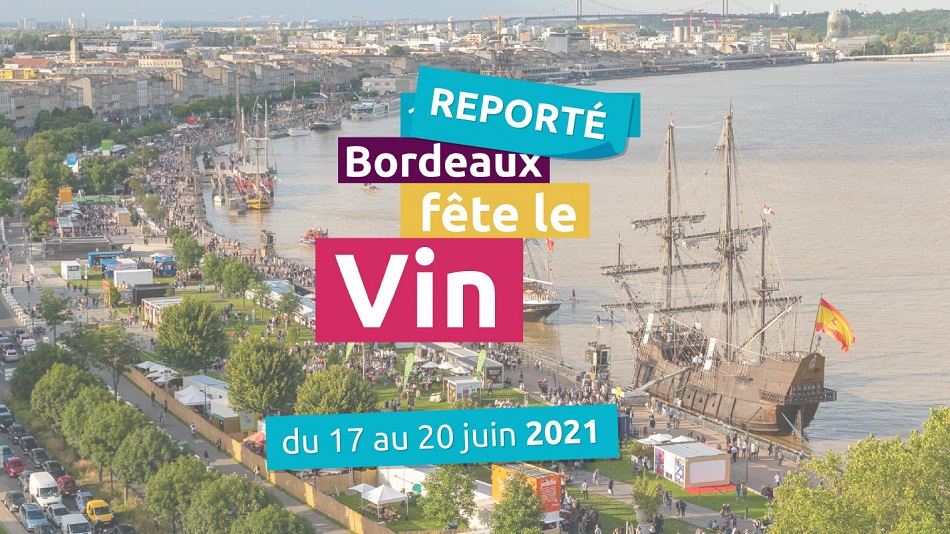 Bordeaux
December 1, 2020
Bordeaux Wine Festival, still planned to go ahead in June 2021
Brigitte Bloch, City Councillor, representative for tourism and economy of the wine sector, within the Mayor's new team at Bordeaux City Hall, indicates that "The major event, "Bordeaux Wine Festival" in 2021 is not cancelled, in view of the latest health information."
Following developments of the health crisis, the organisers of this event, the CIVB and Bordeaux's City Hall, plan to make adjustments so that this festival can go ahead.
At this stage, the "Bordeaux Wine Festival" is planned to be held from 17th to 20th June 2021. This major event has been organised since 1998 by the Bordeaux Tourist Office and Congress Centre of Bordeaux City and the CIVB (represented by its Communication Manager, Christophe Chateau).
The 2020 event had to be cancelled due to restrictions of the Covid-19 pandemic, because in its previous format, the wine festival was held over a period of four days, with 1 500 winegrowers and wine merchants present to welcome thousands of visitors.
Mrs Bloch, City Councillor, representative for tourism and economy of the wine sector, specifies with confidence and caution, that the challenge has been taken up to hold this event. At the start of 2021, deadlines have been set to validate the new organisation of this event, taking into account the progression of the coronavirus pandemic.
For this superb festival that puts Bordeaux Wines in the spotlight, as in previous years, large sailing ships are planned to be moored along the quayside in the city centre and festivities could be spread out to include newly developed areas of Bordeaux. Brigitte Bloch mentioned the possibility of holding events in several districts and towns surrounding the city of Bordeaux (workshops run by Bordeaux Wine School, winegrowers' banquets,….)
Zurück zur Liste der Events