Veranstaltungen
the Grand conseil DU VIN DE BORDEAUX
CommanderIES, WINE brotherhoodS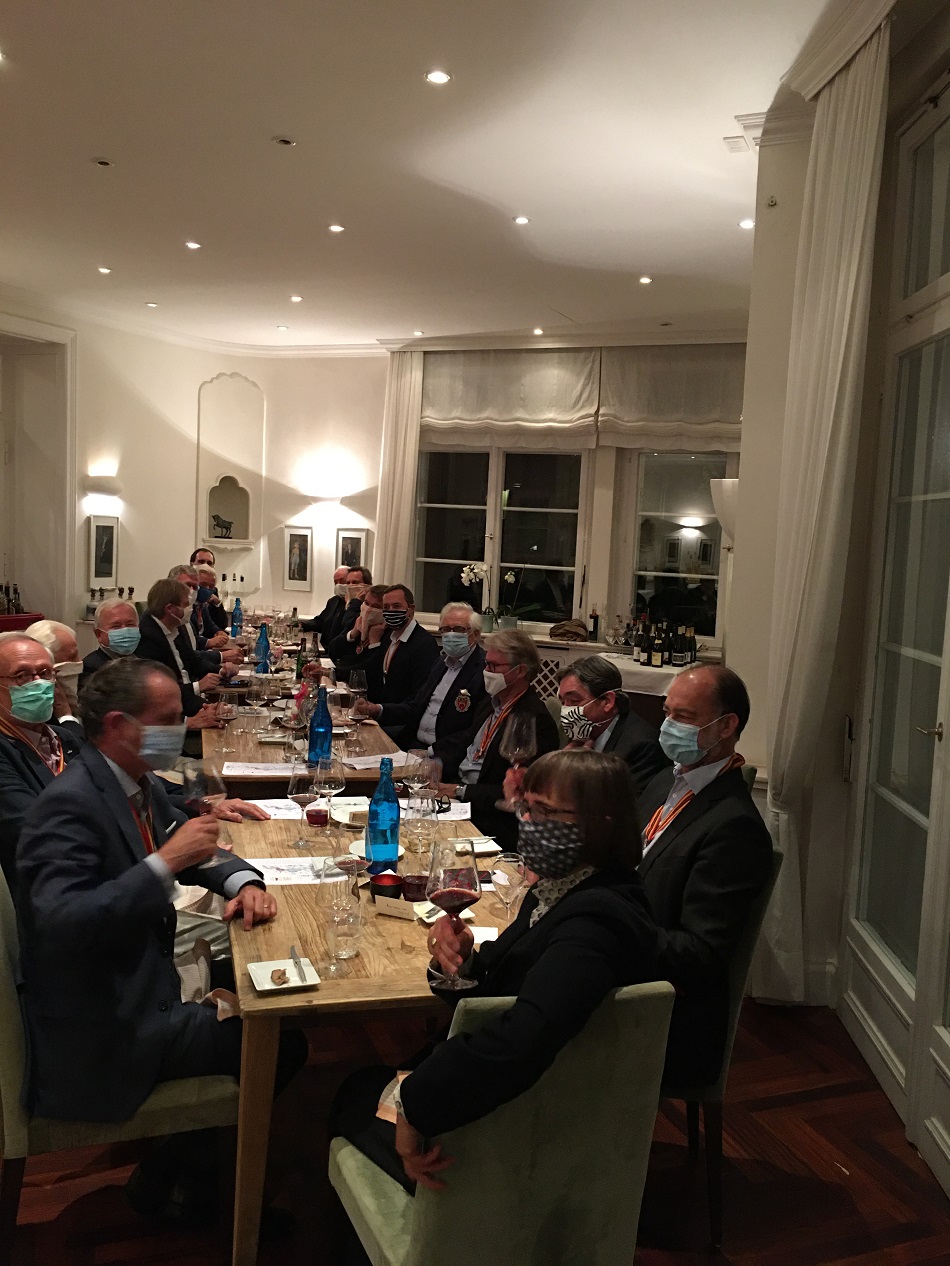 Commanderie
Tasting Events - Summer 2020
September 15, 2020
Commanderie de Bordeaux in Berlin
We are happy to hear from Maître Harald Wiedmann that everything is fine with the Commanderie de Bordeaux in Berlin.
Two great tastings have been held since the beginning of the Coronavirus crisis in 2020: the first in March with Château Figeac. Mme Blandine de Brier de Manoncourt made the trip to Berlin to be present at this event.
A second Commanderie de Bordeaux tasting event was held in June 2020, on the exterior terrace of the Berlin headquarters of the Würth Group.
(Photos of these two tastings will follow ……)
At the beginning of this month of September, on Monday 7th September, a tasting was once again held by the Berlin Commanderie, with the venue being their favourite restaurant. Here is a photo of that evening.
In December this year, it is planned that five new Commandeurs will join the Commanderie.
Zurück zur Liste der Events