Veranstaltungen
the Grand conseil DU VIN DE BORDEAUX
CommanderIES, WINE brotherhoodS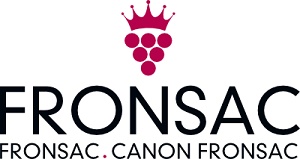 Bordeaux
October 23, 2020
Right Bank Open Days - Fronsac-Canon-Fronsac 24th & 25th October 2020 and Loupiac & foie gras Days in November 2020
Open Days in Fronsac, Canon Fronsac
24th and 25th October 2020
For this weekend, 28 wine estates will open their doors, exceptionally, offering visits and tastings, entertainments and displaying their architectural heritage.
This is a unique opportunity for newcomers or wine lovers to come and explore or visit these appellations once again.
For more information, click HERE
https://www.vins-fronsac.com/
Loupiac & Foie Gras Open Days
28th and 29th November 2020
21 wine estates and 21 farmers welcome you from 10 am to 7 pm
Gourmet visits to wine estates, with wine tasting to discover Loupiac wines and local farm produce.
For more information: click HERE
http://www.vins-loupiac.com/category/actualites/
Zurück zur Liste der Events