Veranstaltungen
the Grand conseil DU VIN DE BORDEAUX
CommanderIES, WINE brotherhoodS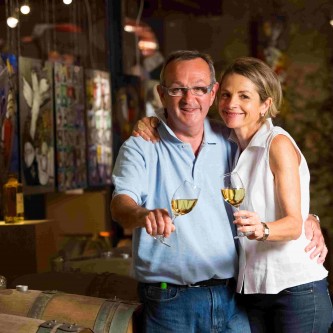 Bordeaux
November 7, 2020
Left Bank Open Days in November and December 2020 - Sauternes & Barsac, Margaux Saveurs, Pessac-Léognan...
Open Days in Sauternes & Barsac
7th & 8th November 2020
Wine estates of the Sauternes and Barsac Appellations open their estates to the general public for a weekend of festivities focused on the exceptional aromas of the finest sweet white wines in the world!
This year, winegrowers are celebrating Sauternes as an aperitif!
On the programme of activities: tastings, visits, matching food and wine, gourmet meals, entertainments….
CONTACT
ODG Sauternes & Barsac
Tel. : +33 (0)5 56 76 60 37
WEBSITE
www.sauternes-barsac.com
PRICES
Free entry to all wine estates
Margaux Saveurs
14th and 15th November 2020
"Margaux Saveurs" offers you the opportunity to discover wine tasting in an entertaining and appealing way, with numerous games to suit every age group.
The objective is to "demystify" the world of wine, by sharing a friendly moment with winegrowers, retailers, restaurateurs, hosts and other professionals who all bring Margaux to life!

For all the information about this event, click HERE
https://www.margaux-saveurs.com/
Open Days in Pessac-Léognan
5th & 6th December 2020
For a weekend, owners of wine estates in the Pessac-Léognan Appellation open their estates to welcome many visitors. With pleasure and pride they receive visitors and wine lovers to enable them to explore the history of their property and the flavours of their wine.
This year, owners of forty Pessac-Léogan wine estate are happy to present their red and dry white wines, offering visits, tastings, strolls through the vineyard and entertainments.

CONTACT
Pessac-Léognan Wine Syndicate
Tel. : +33 (0)5 56 00 21 90
Email : info@pessac-leognan.com
WEBSITE
www.pessac-leognan.com
PRICES
Free entry to all wine estates
Zurück zur Liste der Events