Veranstaltungen
the Grand conseil DU VIN DE BORDEAUX
CommanderIES, WINE brotherhoodS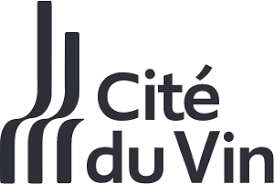 Bordeaux
July 3, 2020
La Cité du Vin, the Duchy of Luxemburg and Mrs Sylvie Cazes
On Tuesday 2nd July 2020, Mrs Sylvie Cazes was appointed as Consul of Luxemburg in Bordeaux.
She is President of the Foundation for Wine Culture and Civilisations, the institution responsible for the administrative supervision of La Cité du Vin.
Mme Cazes' new role will be to represent the Duchy of Luxemburg in the Gironde. Moreover, she knows well Prince Robert of Luxemburg, owner of illustrious Château Haut-Brion, and one of the benefactors who established the Foundation that created the Cité du Vin.
Zurück zur Liste der Events