Veranstaltungen
the Grand conseil DU VIN DE BORDEAUX
CommanderIES, WINE brotherhoodS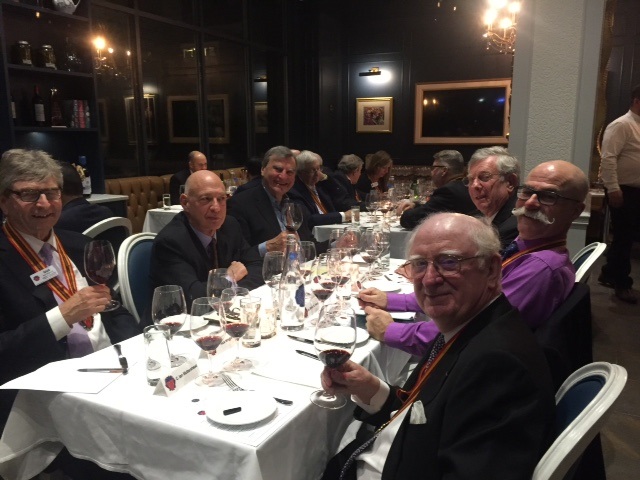 Commanderie
Vertical tasting presented by the Commanderie de Bordeaux à Vancouver
January 15, 2018
The Grand Conseil and the Commanderie de Bordeaux in Vancouver
Mr Brian Henry, Maître and 36 members of the Commanderie de Bordeaux dined at "Ca-Va", a French bistro in West Vancouver.
The wines were a vertical tasting of Chateau Leoville Las Cases from 1981 to 1999.
Our members greatly appreciated the visit to Vancouver of Francis Boutemy, Grand Maître of the Grand Conseil du Vin de Bordeaux.
Zurück zur Liste der Events