Veranstaltungen
the Grand conseil DU VIN DE BORDEAUX
CommanderIES, WINE brotherhoodS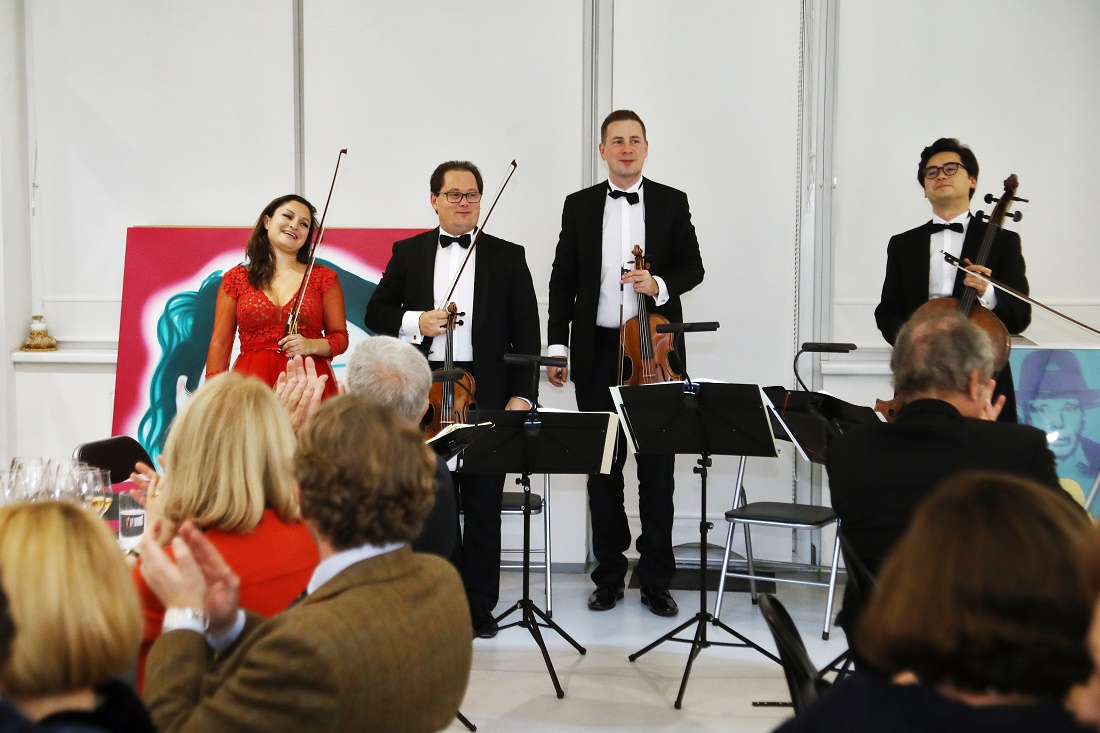 Commanderie
December 11, 2019
Commanderie de Bordeaux in Vienna and "Philharmonic Taste"
Maître Christian Hauer tells us about an extraordinary event held for his Viennese Commanderie.
On 22nd November 2019 four members of the famous Vienna Philharmonic Orchestra gave a concert in honor of the Commanderie de Bordeaux in Vienna. The pecularity of the event was that the music of Wolfgang Amadeus Mozart was combined with selected wines from Bordeaux. In this way full harmony was created between the music and the wine.
The event which was titled "Philharmonic Taste" took place in Christian Hauer's "Art Space 16/17" in Vienna where he shows his private art collection of mostly abstract paintings of the 20th century. The evening was a huge success.
Please, find attached some photos of the event. Also, the programme showing the sequence of Mozart's string quartets and the associated wines. There is also a photo of the Maître with Dominique Meyer, Director of the Vienna State Opera and the performing artists.
Zurück zur Liste der Events