Veranstaltungen
the Grand conseil DU VIN DE BORDEAUX
CommanderIES, WINE brotherhoodS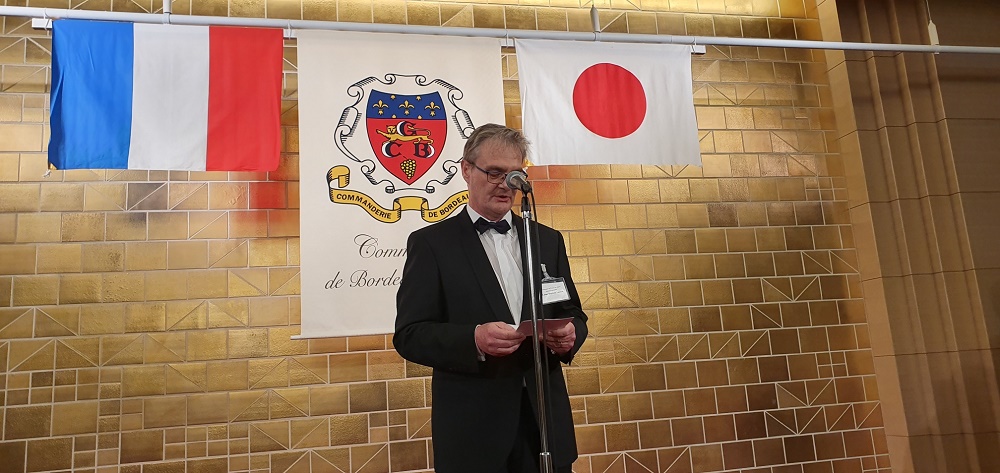 Commanderie
November 25, 2019
Commanderie de Bordeaux in Tokyo - Induction Ceremony & Gala Event - 21st November 2019
The Commanderie de Bordeaux in Tokyo held a splendid Gala Evening reception, preceded by an induction ceremony, on 21st November 2019, in presence of Mr Jean-Baptiste Lesecq, Advisory Minister at the French Embassy in Tokyo.
Hubert Burnereau, as Vice Grand Maître of the Grand Conseil du Vin de Bordeaux travelled to Japan to be present at this ceremony in Tokyo.
130 people attended the superb Gala Evening reception that followed the induction ceremony.
Twelve new members were inducted at this occasion:
M. Toshihisa DOKI
M. Satoshi HARA
M.Kiyotaka KAWASAKI
M. Masaaki KAI
Mme Etsuko KOGURE
M.Nobuo NAKATA
M.Toru NAKATA
M.Tadachiyo OSADA
M.Toru SHIKIBU
M.Isao SHIRAMIZU
Mme Chise UMEMURA
M.Haruna IIJIMA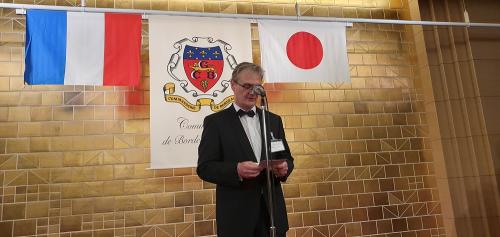 Zurück zur Liste der Events