Veranstaltungen
the Grand conseil DU VIN DE BORDEAUX
CommanderIES, WINE brotherhoodS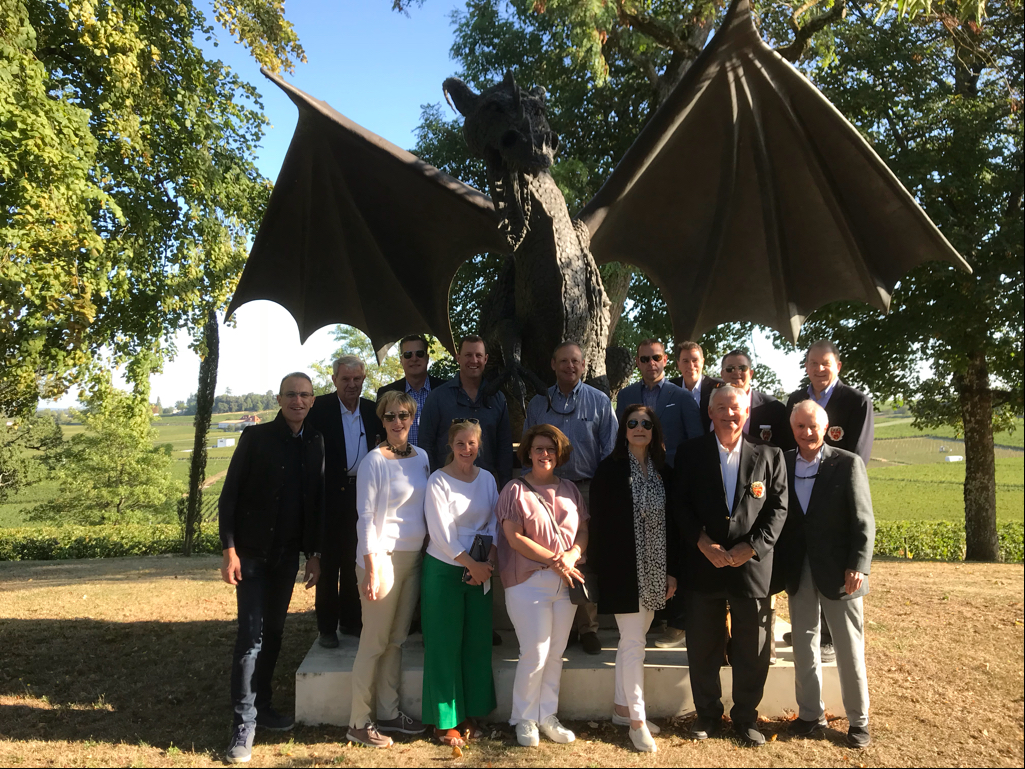 Commanderie
September 23, 2019
Commanderie de Bordeaux d'Atlanta - Visit to the Bordeaux winegrowing region in September 2019
Doug Bryant, Maître of the Commanderie de Bordeaux in Atlanta, USA came with a group of 14 members of his Commanderie for a marvellous visit of the Bordeaux winegrowing region, in the last part of the month of September 2019.
On Friday 20th September, with early-morning glorious sunshine, the group from Atlanta was received at Château Quintus in Saint-Emilion, by the Estate Manager, François Capdemourlin. After a visit of the property and the vineyard, Doug Bryant and his
Commandeurs tasted two great recent vintages.
Here is a photo of the group with the Dragon of Quintus, who protects this magical site, with its magnificent panorama over the village of Saint-Emilion and as far as the eye can see to the Dordogne.
Zurück zur Liste der Events