Veranstaltungen
the Grand conseil DU VIN DE BORDEAUX
CommanderIES, WINE brotherhoodS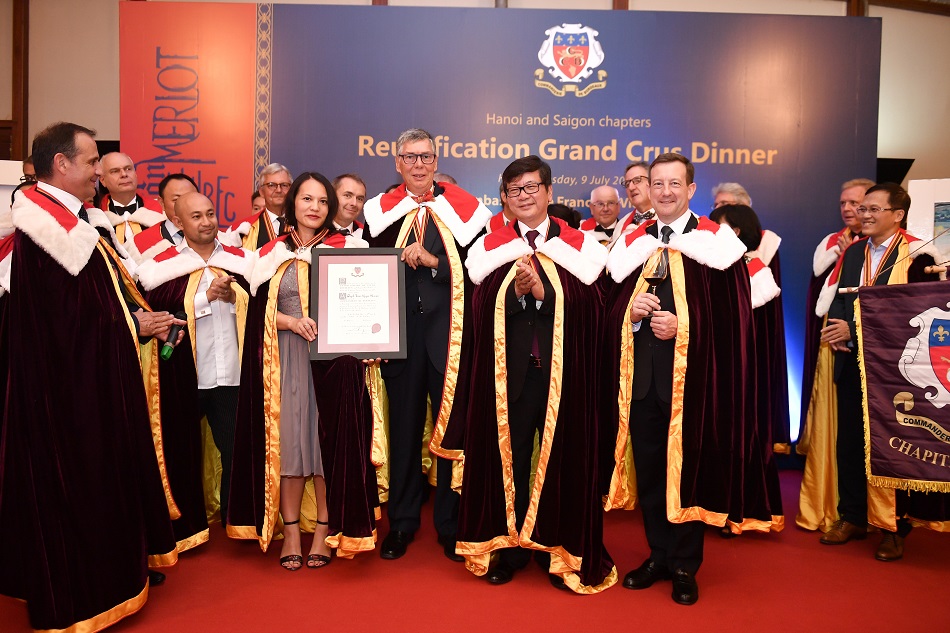 Commanderie
July 17, 2019
Grand Cru Dinner - 9th July 2019 - Commanderies de Bordeaux in Hanoi and Saigon
The two Commanderies of Hanoi and Saigon (Ho Chi Minh Ville) met for a "Grand Cru" Dinner on 9th July 2019 at the French Embassy in Hanoi.
The two Maîtres, Pham Ngoc Minh and Alain Cany, as well as the French Ambassador hosted this dinner attended by 40 Commanderie members and 20 guests and spouses.
The dishes of the menu matched to perfection the wines served at this occasion and were prepared by the talented Vietnamese Chef of the Hanoi Press Club, Mr Son.
- Chateau Smith Haut Lafitte White 2010 in magnum
- Cos d'Estournel 2010
- Chateau Angelus 2006
- Chateau Palmer 2009
- Chateau Guiraud 2010
Here is the link to view all the photos : https://drive.google.com/drive/folders/1g1Sx5l9M8jyNxxL6OTL6VV-4IlPkPttP?usp=sharing
You can also visit Facebook Commanderie.Saigon @gmail.com
Zurück zur Liste der Events