Veranstaltungen
the Grand conseil DU VIN DE BORDEAUX
CommanderIES, WINE brotherhoodS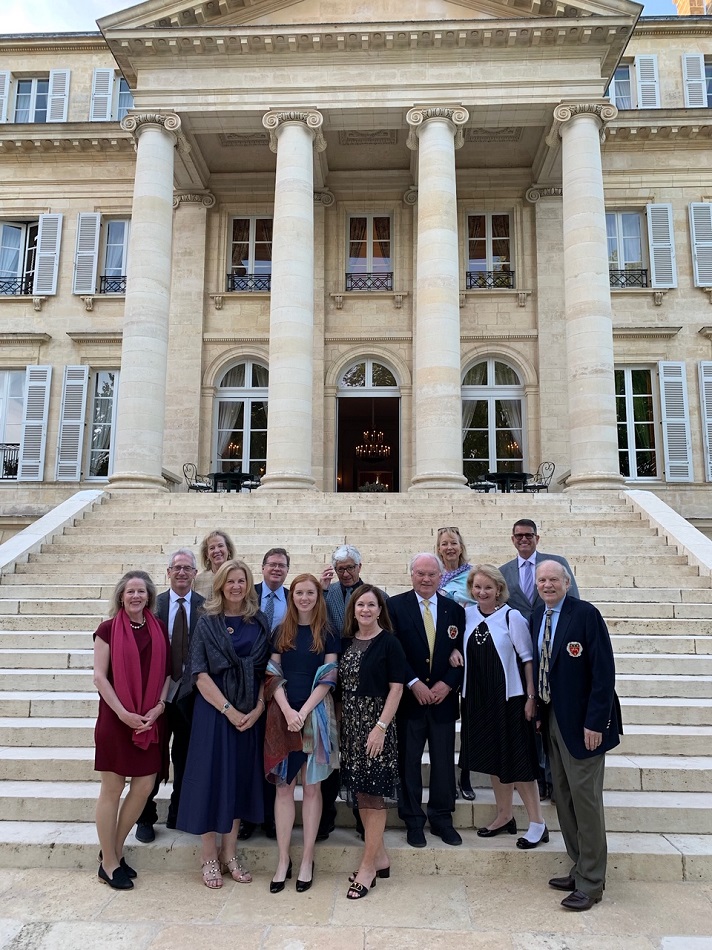 Commanderie
May 20, 2019
Commanderie de Bordeaux in Jackson Hole - Visit to the Bordeaux winegrowing region
Jacqueline Erdman, Maître of the Commanderie de Bordeaux in Jackson Hole in the United States, and twelve Commandeurs came to visit the Bordeaux wine region from 14th to 18th May 2019.
The thirteen participants were able to fully enjoy their stay in the Bordeaux wine country, with a full schedule of visits and tastings in the majority of Bordeaux's appellations: Graves, Margaux, Sauternes, Pomerol, Saint-Emilion, Saint-Estèphe, Saint-Julien, Pauillac….
Lunches and dinners were also organised at various prestigious wine estates, where members of the Commanderie in Jackson Hole were received by the owners or managers of the property.
Here are a few souvenir photos of this marvellous trip:
- At Château Latour-Martillac, in the morning of Tuesday 14th May, for a visit and tasting
- At Château Margaux, on Tuesday 14th May, after a visit/tasting and before dinner
- At Château Carbonnieux, in the morning of Wednesday 15th May, for a visit and tasting
Zurück zur Liste der Events