Veranstaltungen
the Grand conseil DU VIN DE BORDEAUX
CommanderIES, WINE brotherhoodS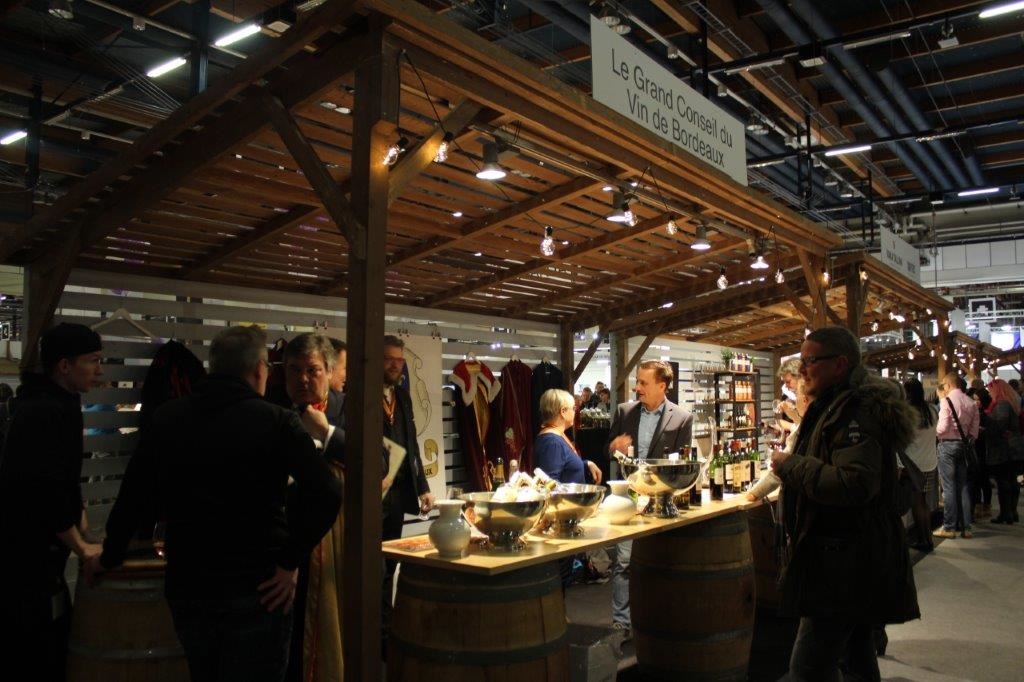 The Grand Conseil du Vin de Bordeaux
The Grand Conseil and the Commanderie de Bordeaux in Helsinki
March 14, 2018
Bordeaux wine tasting & Master classes at the Gastro Helsinki Wine Fair
A stand held by the Commanderie de Bordeaux in Helsinki, presented 250 Bordeaux wines for tasting. Two Master Classes were also proposed during these three days of the wine festival. This event was a great success with more than 1 700 visitors.
Several Bordeaux winegrowers accompanied the delegation of the Grand Conseil du Vin de Bordeaux for this trip to Finland.
Inductions:
Mark Aremo – Chef étoilé et restaurateur
Tage Neumann – Amateur de vin
Samuil Angelov – Sommelier et Restaurateur
Raimo Helminen – Amateur de vin et Champion de Hockey sur glace
Sylvain Floirac – Chef de cuisine à l'Ambassade de France, membre de l'Académie Culinaire
A Gala Dinner prepared by Michelin-starred chef Markus Aremo was organized by the Commanderie de Bordeaux in Helsinki at the Observatorio Restaurant on Saturday 14th March. Before dinner, with the presence of local journalists, the Grand Maître of the Grand Conseil inducted several leading figures.
Zurück zur Liste der Events