Veranstaltungen
the Grand conseil DU VIN DE BORDEAUX
CommanderIES, WINE brotherhoodS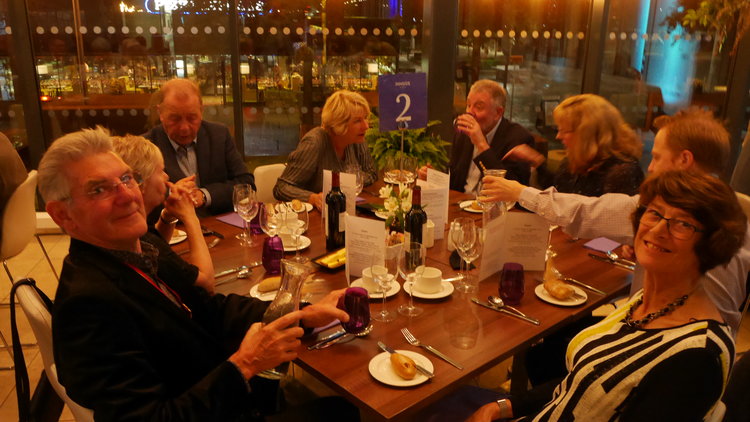 Commanderie
October 3, 2019
Commanderie de Bordeaux Manchester - A Wine Tasting Supper at Innside Hotel
On the eve of the Tory Party conference more than sixty Commandeurs, their partners and guests met at the Innside Hotel in central Manchester to taste a selection of Bordeaux wines from our cellars and to have a convivial supper.
An array of 14 wines had been selected by our ever resourceful Vinothecaire (3 dry whites, 10 reds and a sweet white)
A delicious supper was served to accompany this marvelous selection of wines.
An enjoyable evening was had by all who attended as is evidenced by the accompanying photographs.
Regent John Appleby
To view all the photos of this event: https://www.manchestercommanderie.org/pastevents/2019/9/27/wine-tasting-and-supper-at-innside
Zurück zur Liste der Events