Veranstaltungen
the Grand conseil DU VIN DE BORDEAUX
CommanderIES, WINE brotherhoodS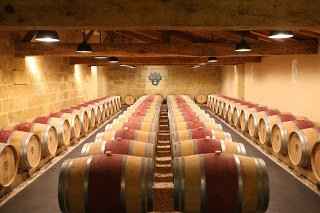 Bordeaux
April 5, 2019
Bordeaux Primeurs 2018 Tastings – an assessment
According to the Union des Grands Crus de Bordeaux (UGCB) approximately 6 000 wine professionals came to attend the week of tastings of Bordeaux wines en primeur, of the 2018 vintage. The large majority generally attended tasting events between Monday 1st and Thursday 4th April held at various venues. Many estates in the Bordeaux region saw record number of visitors eager to taste the 2018 vintage en primeur.
In the Médoc, Château Mouton Rothschild, for example, had the highest number of wine professionals ever registered, with 2 000 confirmed booked appointments, Château Cos d'Estournel had approximately 500 tasters per day and in Saint-Emilion, Château Larmande welcomed more than 600 buyers during this period.
Many professionals came from Europe, particularly from Germany and Switzerland. There was a significant demand from the USA this year, but less from China.
Wine professionals are very interested by the 2018 vintage and did not want to miss the chance to come and taste it for themselves, hence such a high number of visitors in 2019.
The en primeurs tastings also gave a marvellous opportunity to showcase the Bordeaux region for all its possibilities in wine tourism.
2018 is one of the finest vintages for Bordeaux wines
Experts of the Bordeaux winegrowing region inform us that 2018 Bordeaux wines are quite simply remarkable.
However, we should not overlook the difficulties the Bordeaux winegrowing area faced in the first half of 2018: rainfall from April to June caused unprecedented pressure concerning mildew. This risk of vine disease weighed heavily on harvest potential, as well as on winegrowers' morale. But there was a complete turnaround of situation from mid-July right up until the month of October, with magnificent weather conditions. One of the hottest and driest on record, summer 2018 enabled the elaboration of this exceptional vintage.
Zurück zur Liste der Events