Événement
Grand conseil DU VIN DE BORDEAUX


Commanderie, confrérie, BORDEAUX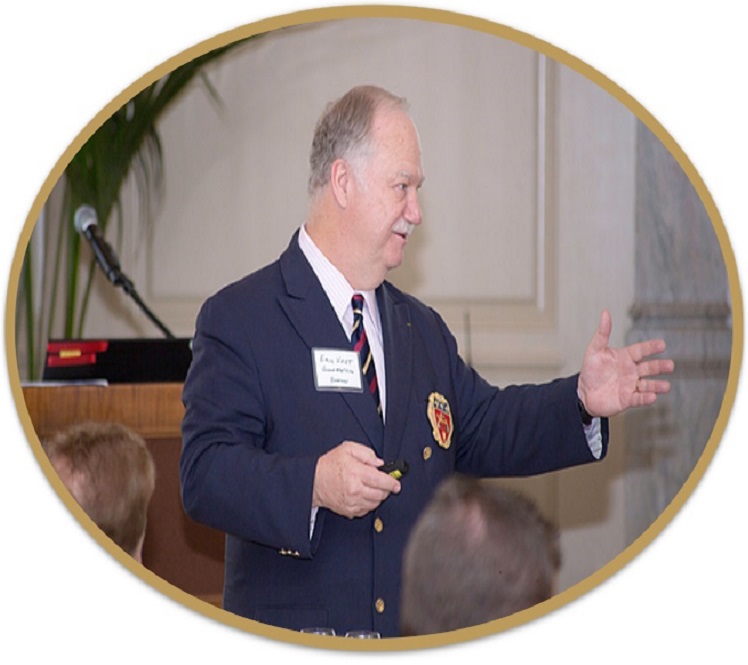 Commanderie
Lors de la réunion du Conseil d'Administration, en janvier 2021
Mardi 09 Février 2021
Commanderie de Bordeaux USA - "Commanderie 2020" par le Grand Maître et poète, Eric Vogt
COMMANDERIE 2020
Inspired by Amanda Gorman
The year broke clear with cheer and Champagne.
Holiday celebrations with festive elation.
While the Dow plowed merrily thru 28,000.
And we said "Full Steam Ahead",
While the band on the Titanic played on.
A virus in Wuhan, who cares, party on!
We have nothing to fear from the Chinese New Year.
Half a world away, we say, it's under control, or seemed so.
A bat or a rat, a snake pancake or a pangolin to go,
The meat market looms stark, with viruses aglow.
Intrepid Commandeurs carry on with caution.
And stock up on crocks of Medoc and rolls of TP.
The Educateur Forum best ever they boast,
As the silent virus snakes down the West Coast.
Beware the Ides of March.
Masks on! Wear goggles and gloves, don't breathe!
While the Dow in free-fall drops 10,000 with ease.
But don't worry, don't fret, it will be gone by Easter.
The CDB has more challenging tasks – how do I drink through this mask?
And how long can our cellar last?
Despite all predictions, the summer's a contradiction.
In lockdown we are severely restricted. Small groups and nary a magnum!
Is there no recourse for our thirst for friends and Figeac?
Our hearts say yes. Doctor Fauci pushes back.
Oh how can we thrive or even survive,
In a wasteland devoid of Pauillac?
First Dallas, then DC, from Indianapolis to Minneapolis,
Innovative members remembered,
How to take the Parlor out of Parlement
And invented a new Commanderie convention,
The virtual tasting for our speech and global reach,
Defying distance and time to gather for wine,
And support our conversations over 53 times!
Ducru called, "It's our birthday, we're turning 300!"
OMG said the CDB, this calls for celebration.
Let's invite 300 to a large-scale invocation,
With Bruno and Beaucaillou in various vintages.
An occasion to drink with our best lockdown friends.
The Large-Scale Tasting emerged from the womb.
The LST, born to committed Commanderie parents.
"Me too," said Angelus. But for goodness sakes, let's up the stakes,
If you want this to be an education, let's add a text and examination!
238 signed up online. 238 Anson books sent out in time.
238 years the family Boüard, harvested grapes just outside their yard,
And created the juice, the compelling nectar,
Which Stephanie lovingly described hectare by hectare.
Wear masks, gloves, and goggles galore.
"Family only" would Fauci implore.
Adding Commandeurs this year is a chore.
But we ended the year with 46 more!
A salute to the strength of our Commanderie corps.
This year, a light at the end of the tunnel.
Salvation? Or an oncoming train?
Moderna, J&J, and Pfizer, all promise a positive strain.
Hold your horse, and pull those corks,
And we will meet in Saint Juliaine.
Retour à la liste des événements