Veranstaltungen
the Grand conseil DU VIN DE BORDEAUX
CommanderIES, WINE brotherhoodS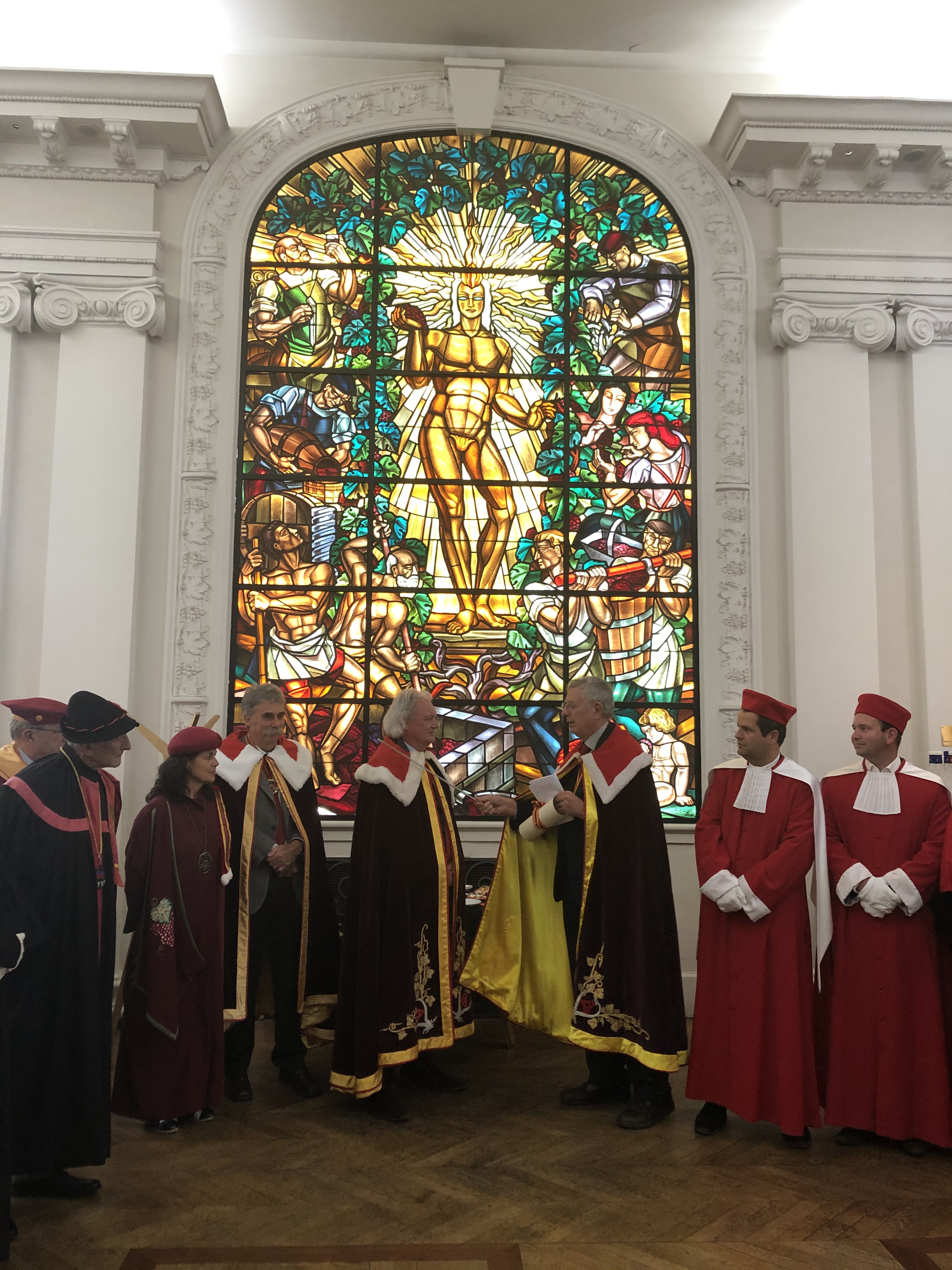 The Grand Conseil du Vin de Bordeaux
October 17, 2019
Hubert de Boüard is elected as the new Grand Maître of the Grand Conseil du Vin de Bordeaux
Hubert de Boüard de Laforest is elected as the new Grand Maitre of the Grand Conseil du Vin de Bordeaux
During the meeting held on 17th October 2019, the Privy Council of the Grand Conseil du Vin de Bordeaux (GCVB) elected Hubert de BOÜARD as Grand Maître of the GCVB for a term of office of 3 years. He takes over from Francis BOUTEMY, who held this role since 2016.
The official handover of power took place in the foyer of the Wine Bar of the Bordeaux Wine House, in presence of members of the Privy Council, Grand Maîtres of the Bordeaux Wine Brotherhoods, as well as numerous wine industry professionals.
At the end of the Ceremony, Hubert de Boüard awarded to Francis Boutemy, who is a winegrower based in the Pessac-Léognan appellation, the title of Emeritus Grand Maître for his involvement and great energy devoted to conveying the image of excellence of Bordeaux wines to the 92 Commanderies de Bordeaux around the world, federated by the Grand Conseil du Vin de Bordeaux (GCVB). During Francis Boutemy's term of office, Commanderies de Bordeaux were established in the cities of Paris, Beijing, Melbourne, Auckland, Stockholm and Shenzhen.
Zurück zur Liste der Events